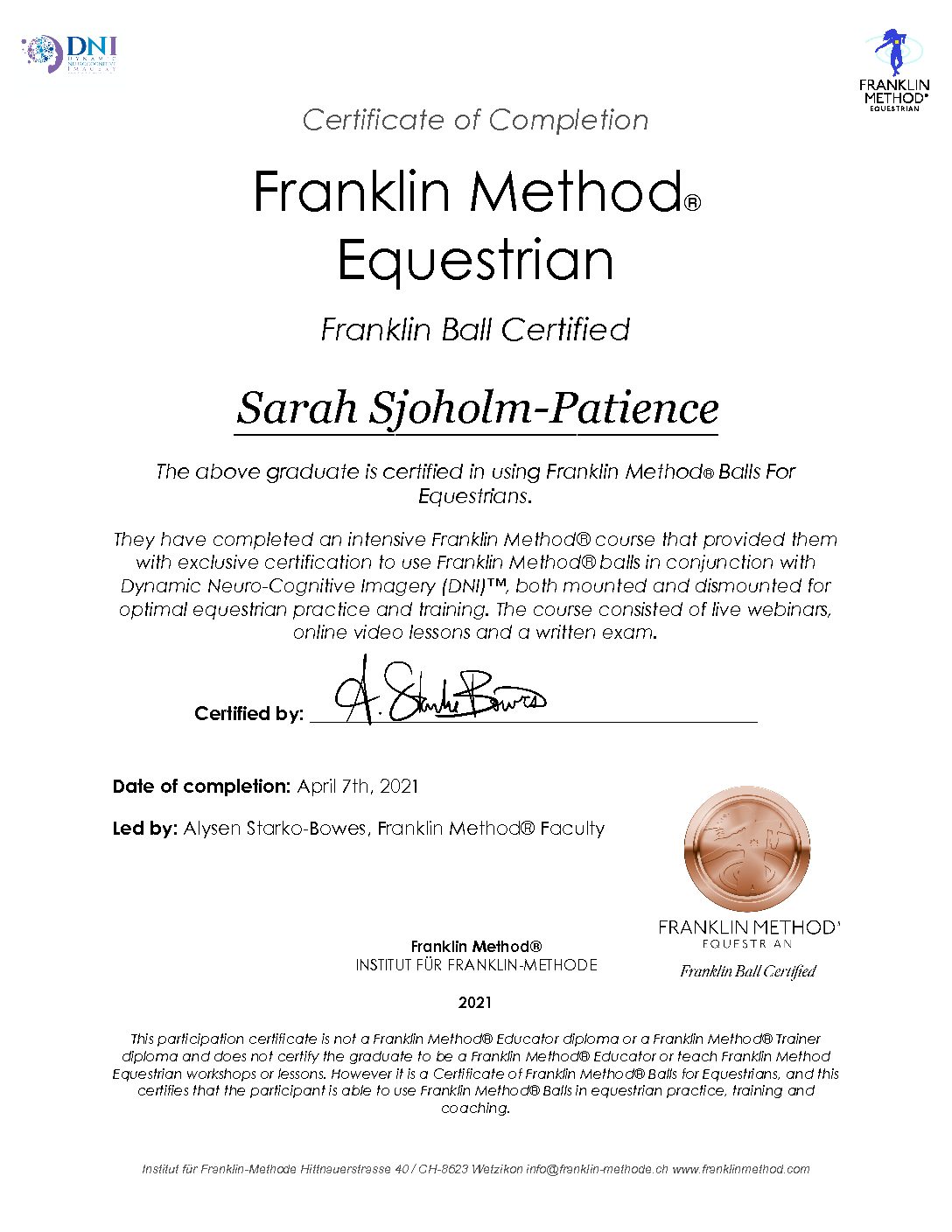 I am delighted to have very recently completed my Franklin Ball certification for equestrian coaches. This allows me to integrate the Franklin Balls into both my usual sessions, on the simulator or as stand alone sessions. Franklin Balls use the method created by Eric Franklin to improve proprioception and body awareness and control, making them a fantastic tool to use for riders of all levels.
The Franklin Method combines anatomical embodiment and imagery to improve awareness, train the mind-body connection, and produce efficient movement. With practice of the Franklin Method, equestrians become more aware of not only their own movement, but also the movement of their horse. Consequently, the connection between horse and rider becomes more clear and precise.
Why not book at session and see for yourself?
If you would like to find out more about Franklin Method for Equestrians, please click here.
.